Download XMind 2021 + old versions
XMind
XMind, a full-featured mind mapping and brainstorming tool, designed to generate ideas, inspire creativity, brings efficiency both in work and life. Millions and millions of WFH people love it.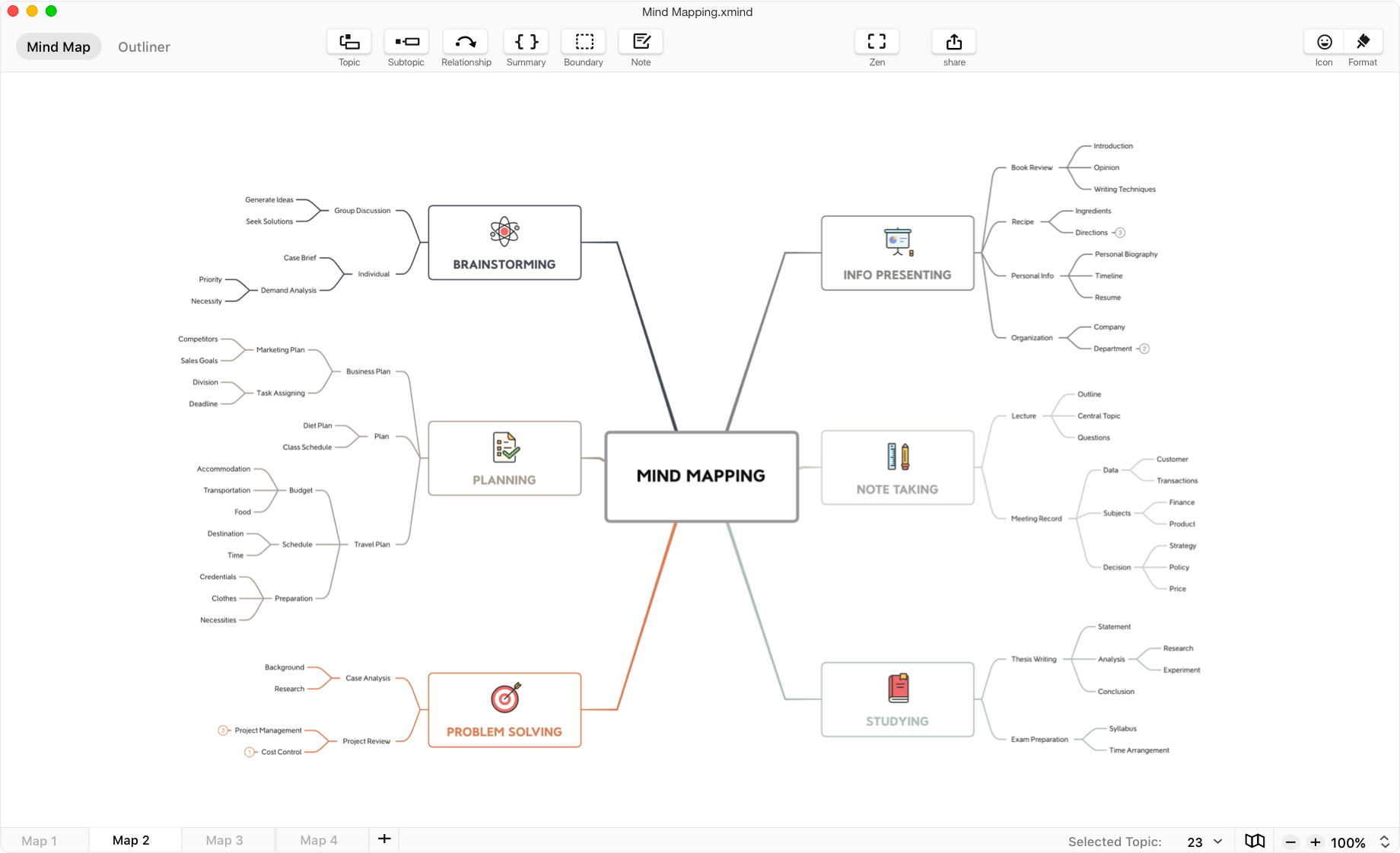 What's New
Outliner – Outliner is ideal for managing lists, organizing facts and ideas, and for goal and task management. Freely switch between outliner and mind mapping, you are superior to your former self.
Theme Editor – You can tailor the style of themes to your preference, customize shapes, lines, colors, etc. which allows you to use it directly every time instead of repeat editing.
All New UI – UI CREAM.
Image Export – We make more possibilities for image exporting. Such as allowing all sheets to be exported at the same time, more size to select, and export the transparent background that can be easily inserted to Keynote and PPT
Download XMind 2021 Windows / MacOS
Download XMind 2021 + old versions (Windows / MacOS )
password extract file: 2020
Buy a Coffee for Me
Install Xmind
see the readme file